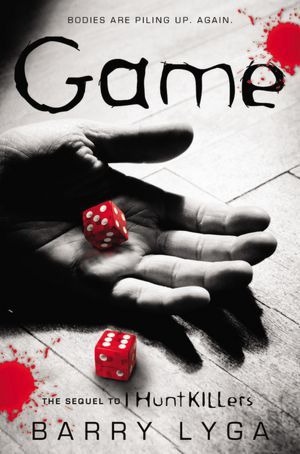 There is a serial killer on the loose in New York City, and with Billy Dent still at large - the police aren't sure what to think. They need to figure out how this killer is thinking... so why not ask Jasper Dent, who grew up with the biggest/worst serial killer around as his father? Jasper is reluctant to go to New York, but once there he sees things the police missed. And he can't help but shake the feeling that this new serial killer is somehow connected to Dear Old Dad. Can Jasper help the police find this Hat-Dog Killer? Can he also find Dear Old Dad, Billy Dent? What if getting this close to the madness triggers it in Jazz though... the last step before truly becoming Billy's protege?
I just finished this and what an ending! I would call it completely unfair, except that I know the next book is being released pretty soon (September). Because you just can't leave it like that! Then, when looking at my Goodreads profile, I was kind of surprised that I had only given
I Hunt Killers
3 stars. Which I suppose is still fair, because 3 stars means that I liked it... but I'm giving this one 4 stars. It is very unusual that I like the second book more than the first... but I do.
I suppose some of that comes from having already been introduced to Jazz and his insecurities and doubts. We don't need to rehash them - we know how afraid he is at the idea of becoming his dad. So here we get to see how his mind works. He really does think like Billy, can understand the way a serial killer thinks and he can flip a switch and almost become Billy even as he fights that inclination. He still has his girlfriend by his side and while she is very supportive of him, she wants to be more involved in what Jazz is doing - she wants to be more helpful. Howie is here too, more for bumbling comic relief and is more in the background.
This book is incredibly intense, with some very gory scenes and descriptions of crimes that are clearly intended for an older teen audience. The way this mystery twists and turns is amazing. I absolutely thought that I had figured out at least one accomplice... and have so far been proven completely wrong. Then when the Game itself is explained... how it is being played and how it relates to the NYC murders.... I didn't see that coming at all. Not even a little bit, but now I see that there were clues. Gah! This has definitely kept me on the edge of my seat and I can't wait to read the next book!
*****
Game
by Barry Lyga
Little, Brown and Company
517 pages
Series: Jasper Dent #2
Source: Library
*****
-----