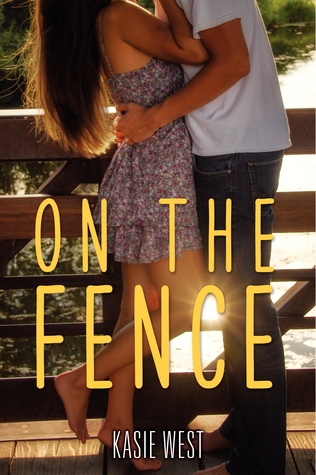 Charlotte "Charlie" Reynolds is a sporty tomboy with four older brothers. Well, technically three older brothers, but their neighbor Braden is practically her brother too. Things are different the summer Charlie is sixteen though - sure, she's still playing football, soccer, basketball and whatever else with the boys - but she also gets herself a job and a little separation from the guy. She starts to make friends who don't know that side of her, she starts to explore her femininity, other boys start to notice her (and not look at her like she's one of the guys for once), and she really really misses her mom. The thing is, this boy that has noticed her? She notices him back - but she also is becoming all too aware of Braden and his reaction to these new developments. Especially because throughout all of this, Charlie and Braden have been becoming even closer with midnight talks through the fence.....
This right here is the quintessential YA Summer Romance novel. If that is what you're looking for - you are all set. Charlie is a strong, athletic girl who enjoys this part of her personality, but feels a little out of place in new situations (probably because she's never really been in a new situation on her own before). I love the relationship she has with her brothers and Braden and I really like how she falls in with the people she meets at her new job. Alert readers will recognize some faces from West's earlier book,
The Distance Between Us.
(I love when that happens). And oh my goodness, do I like Braden. But really, this is a fun little beach romance that will give you the goofy smiles and make you want to hug a kitten. Enjoy!
*****
On The Fence
by Kasie West
HarperTeen, 2014
293 pages
Source: Purchased New
*****
-----