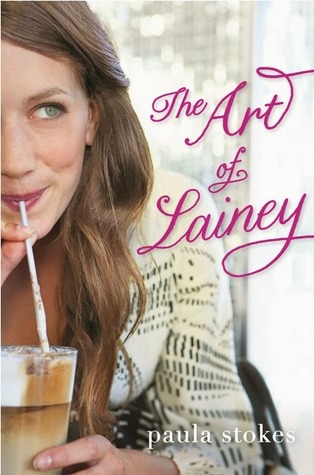 Lainey's epic summer has just begun and she can't wait to play soccer, party with her friends, put in her required hours at her dad's coffee shop and most importantly - hang with her perfect boyfriend all the time. Until said perfect boyfriend dumps her in a most humiliating way and without reason. Lainey isn't going to just sit back and let him ruin everything though - she's been reading
The Art of War
and decides to use it as a game plan to win Jason back. A big part of the plan is recruiting Micah - her mohawked and tattooed co-worker to be her fake boyfriend to make Jason jealous. But what happens when hanging out with Micah stops feeling so fake?
I honestly could not stand Lainey for the first three quarters of this book. I couldn't really relate to her, and I would never be friends with her - she was so shallow and rude and such a stupid mean girl. We don't really get to see too much from Jason at the beginning, but I didn't like him either. So why did I keep reading this book about trying to get two super unlikable people back together? Micah. I am ALL ABOUT Micah. He is not the typical bad boy who says super sweet things only and always in private. I mean, he does say the right things, but he also says very sarcastic and funny things as well as plenty of things I didn't expect. He pretty much rocks. He certainly has some issues to work through, but I have faith that he ends up okay.
This book came highly recommended and while I had some serious doubts at first - I ended up really liking it. Lainey goes through a pretty decent growth spurt and despite my initial frustrations with her, I liked her by the end. Also, I purchased a pretty cool edition of
The Art of War
about a year ago, and I really really want to read it now! Although all the passages featured at the beginning of each chapter makes me feel like I have read it at this point, I still need to read it front to back.
*****
The Art of Lainey
by Paula Stokes
HarperTeen, 2014
384 pages
Source: Purchased New
*****
-----