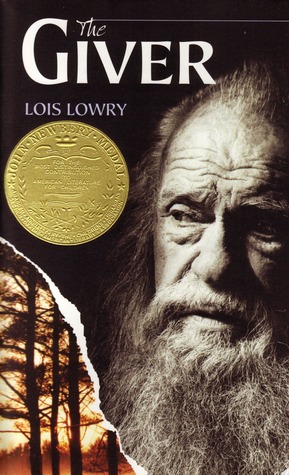 Jonas lives in a perfectly ordered world. The Elders dictate everything, and with the Community's perfect acceptance there are no disagreements, no disappointments. The Elders approve family units for children, they approve of the marriages to begin with, they assign the jobs for adults to perform and the jobs the children start to train for when they are twelve. But during the Ceremony, Jonas isn't assigned a job. He has been selected to be the Receiver of Memory - and this changes everything.
I had promised one of my young patrons that I would read this, as it is one of his favorites and he couldn't believe that I hadn't read it yet. Little did he know, that I already had it on my miles-long to-be-read list! However, his request combined with the
forthcoming
recent movie definitely moved this up in priority.
So what did I think? I think this is a brilliantly constructed dystopian world. It really didn't take me long to fall into it, and figure out Jonas. Of course, at the beginning, there really isn't much to figure out about Jonas the character - he is as flat and bland as the world around him. As his training with The Giver progresses though, Jonas becomes a much deeper character - one who sees the problem with the so-called "perfect" world as created (and kept perfectly in place) by The Elders.
The story itself opens up room for discussion about the power of choice, the freedoms that power affords you, and the problem with blindly following leaders without question. The beauty of this is that these huge concepts are drawn out of a story that can be easily understood by young teens. And it is a really short and fast read, that will also appeal to even reluctant readers.
*****
The Giver
by Lois Lowry
Dell Laurel-Leaf, 1993
179 pages
Series: The Giver #1
Source: Purchased New
*****
-----