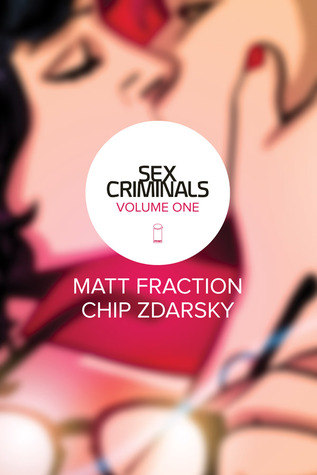 Susie has an interesting "problem". So does Jon. And boy are they amazed when they figure out that the same thing happens to both of them. What exactly is this problem? Basically when they orgasm, time stops.
This is the first volume of collected comics (clearly intended for an adult audience) is presented as 5 chapters. We get their back stories, and then get to see what they do together. This means that they basically have lots of sex and then have fun while time has stopped. Since Susie is a librarian whose library is being foreclosed on by the big bank... and Jon works at the big bank... they decide that they'd like to rob that bank and save the library. Of course, someone comes along to stop them from robbing the bank because, well, stealing things is wrong.
So many things to like here - the humor, the art, the characters (mostly - there was one set of panels with Susie that kind of threw me a little) and the mystery. Like, who is this sex policewoman? How many others are there who can do this? Let's just take a moment and revel in the outrageous absurdity of the premise to begin with! I love it. This is a majorly fun comic, and I'm looking forward to the next volume due in February 2015.
*****
Sex Criminals Volume 1: One Weird Trick
by Matt Fraction and Chip Zdarsky
Image Comics, 2014
128 pages
Source: Library
*****
-----