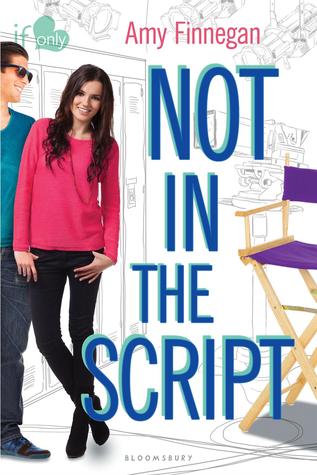 Emma is getting ready to start shooting her new TV show and is ready for all the good things it has to offer. She likes this director, filming is being done in Arizona instead of LA where the nasty paparazzi are all over her, and one of her co-stars is her long time crush Brett Crawford. She is still getting over her last boyfriend, and that relationship did not end well. Her best friend Rachel will flip when she finds out that another co-star is
her
crush - a male model named Jake. Emma promises to try and set Rachel up with Jake - she needs to do something to ease the guilt she feels over all her success when Rachel could be a successful actress too. But when she and Jake start to hang out..... And then there is also Brett, with whom she is linked in a fake romance by the press.
This book is so much fun and completely adorable. The story is told in alternating points of view - Emma and Jake's. So we get to know both of them really well, and cheer for them completely. It is so fun to see sort of a "behind the scenes" look at young people in Hollywood - and the making of a TV show that reminds me of
Beverly Hills 90210
. I laughed out loud in so many places, and cringed in others. Yes, some of the plot is kind of predictable, but honestly - I wasn't looking for a mystery here. This is pure sugary sweet romance and I absolutely loved it.
I guess this is part of a series called "If Only" in which the books are not at all related to each other, but they are all YA romance novels. I might have to check more out when I'm in the mood for a sweet love story!
*****
Not in the Script
by Amy Finnegan
Bloomsbury, 2014
367 pages
Series: If Only #3
Source: Purchased New
*****