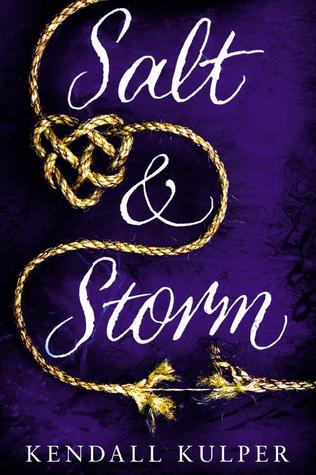 Sixteen year old Avery Roe knows what she was born to do, and she cannot wait to fulfill her role as the Witch of Prince Island. She can feel the magic in her bones, and looks forward to taking over for her grandmother - only her mother is doing everything to stop this from happening. She has taken Avery away from her grandmother, and set curses so that Avery cannot see her and that no one can help her reach her grandmother. But once Avery has a frightening dream that tells her future, she becomes desperate. She meets Tane, a tattooed harpoon boy from one of the whaling ships in the harbor and it seems like maybe he can help her, but she has to be willing to help him too. Can she trust him? Can he really help her become the witch of Prince Island?
Avery is an interesting character. She is quite determined and singly focused - and boy is she angry with her mother. But she allows this to keep her a little too narrow minded and unable to see the big picture or other possibilities. Tane has a way of opening this up to her. He is pretty cool, actually. I also really enjoyed the historical angle of this book - as the whaling industry in New England in the late 1800s is something I don't know nearly enough about and while some liberties were taken (as explained in the Author's Note), I really enjoyed spending time in this environment.
I had some small issues with the story though. I thought that Avery and Tane's relationship was a little rushed. Also, the beginning of the novel was a little bit on the slow side. But the pacing picked up as the novel progressed, and I was completely wrapped up in it all throughout Part Three which delivers quite an emotional punch for an ending.
I would give this to fans of historical fiction/romance, especially if they don't mind a little magic mixed in.
*****
Salt & Storm
by Kendall Kulper
Little, Brown and Company, 2014
403 pages
Source: Purchased New
*****
-----