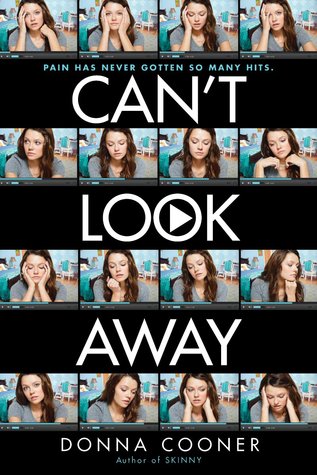 Torrey Grey is a vlogger, famous for her beauty & fashion YouTube channel. She's only 16, but has thousands of subscribers... and she loves the attention as it has always been pretty positive. Then Torrey's little sister is tragically killed by a drunk driver. As if that isn't horrible enough, her fans start to turn on her and all that attention isn't so much fun anymore. Torrey and her parents move to Texas to be closer to family, and Torrey has to build up her in-person popularity again before she can deal with her online public. It doesn't take long to figure out that not all the haters are trolling her comment section... she's got some haters right there in her new school too. What is more important to Torrey - dealing with her grief and guilt surrounding her sister's death, or making sure she is part of the popular group again, haters be damned?
I really thought this was going to be a different kind of book... I thought it was more about cyber-bullying, or bullying in general. And while it is about that, in a secondary way, this is really about loss and grief. Torrey is an incredibly unlikable character. She is shallow and selfish and snotty and I hated her. She is just not my kind of girl. She can't even deal with her sister's tragic death without making it about her. Ugh. Ever, ever so slowly, she does start to transition and think outside of herself. Enter Luis - the cute boy at school who's family runs the funeral parlor. He is so patient with her, and really is unrealistically mature and even mannered but that's okay because we like Luis. Torrey absolutely does not deserve Luis, and I'm not sure why he bothers with her, but he does and he helps her through her issues.
The thing is that Torrey equates her personal value with her social standing, both in real life and on the internet. Clearly, this is not healthy. Especially when both of those things go down the tubes. And yes, people are mean and cyber-bullies do come out and say awful things about her... but this story is about her growing from her personal loss, finding value in herself and surrounding herself with people who value her as a person as well.
This will go over well with younger teens - say 13-16 or so - who enjoy realistic fiction, sad books, or have a fascination with internet celebrity. Side note - very cool discussions and descriptions of
el Dia de los Muertos
.
*****
Can't Look Away
by Donna Cooner
Point, 2014
265 pages
Source: Publisher for honest review
*****
-----