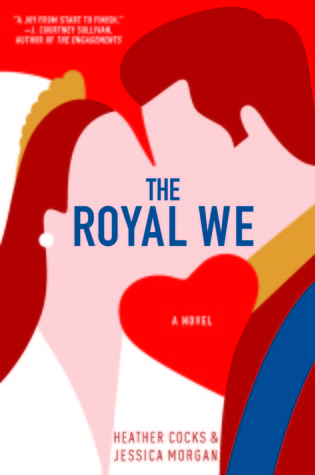 20 year old Rebecca "Bex" Porter just wanted to do something for herself - so she applied for and was accepted into a one year exchange program to Oxford University. She left her twin sister Lacey, Cornell, and the US behind for an adventure in England that would allow her to explore her interest in art. What she didn't plan for was meeting, and falling in love with, Prince Nicholas "Nick" Wales, heir to the throne. This is the story of their romance - the super sweet and the frustratingly ugly - over several years.
If you have ever fantasized about the royals (and I think that a very large percentage of us has) then this is for you. It is no accident that this story sounds very much inspired by Kate Middleton and her relationship with Prince William - the Duke and Duchess of Cambridge are even thanked in the acknowledgements. But this isn't just some whim of a fantasy or a crack at fan fiction. These authors have done their homework and created a very realistic alternate universe in which Nick and Bex live, fall in love, and have a terrible time trying to stay together when the paparazzi, the Royal pedigrees/expectations and selfish "friends" get involved. This is definitely a fairy tale romance, but it isn't all swoony and filled with rainbows and unicorns. No one is perfect and plenty of mistakes are made and confidences broken.
While it does help to be able to completely picture the real people who inspired the Princes and the Porter sisters, the supporting cast is as equally developed. I totally love Cilla and Gaz - and while I fought it, I even started to enjoy Bea too. They are an interesting circle of friends! I very much enjoyed falling into this fairy tale - this would make a fun beach read this summer!
*****
The Royal We
by Heather Cocks and Jessica Morgan
Grand Central Publishing, 2015
454 pages
Source: Library
*****
-----