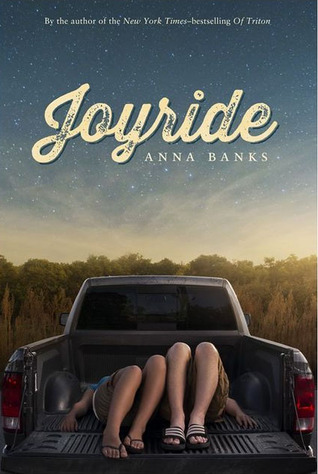 Sixteen year old Carly Vega is shy, studies hard for her good grades, and works the late night shift at a convenience store. She wishes she didn't have to work so hard, but family is everything in her culture and her family has been separated ever since her parents were deported three years ago. Carly and her older brother Julio haven't even met their younger brother and sister yet. So they are saving everything they can to pay for the smugglers to bring their family back to America.
Meanwhile, Arden Moss has his own laundry list of issues starting with his overbearing, quick-tempered and emotionally absent father (who happens to be Sheriff) and ending with the grief he feels over his sister's suicide a year ago. He lives his life to the fullest extent he knows how, with bonus points added if it makes his father angry. Arden and Carly meet under unusual circumstances, and soon find themselves completely overwhelmed by their emotions and the seriousness of Carly's situation.
I have found myself becoming more and more dissatisfied with the overabundance of white-privilege problem books. I strongly believe in the need for more diverse books - more diverse characters and more diverse situations. So when I heard about this book - a contemporary fiction story about the child of undocumented immigrants - I thought, Yes! This could be interesting! And for the most part, Carly's story is very interesting and different from what is out there in the YA scene right now. But Arden ruins it.
I don't think I've ever seen a more unrealistic love interest than Arden for Carly. No guy would go to those lengths to becomes friends with a girl, not when he supposedly has his choice of the female student population. He has real issues, something that could be a book on their own, but feel completely cliche when partnered with Carly.
I had some issue with the writing as well. The first was how the points of view were written. The chapters alternate their focus between Carly and Arden. Carly's chapters are all first person, but Arden's are third person
except when there is inner dialogue
which is really strange to me. Its a bit off-putting. Also, far too many chapters end with this over-dramatic one line paragraph that screams "insert intense theme music here" and my eyes nearly roll out of my head.
I think Carly's story would have been interesting and exciting enough without trying to add in a love interest. I really wish I had enjoyed this one more... but maybe others will feel differently.
*****
Joyride
by Anna Banks
Feiwel & Friends, 2015
276 pages
Source: Library
*****
-----