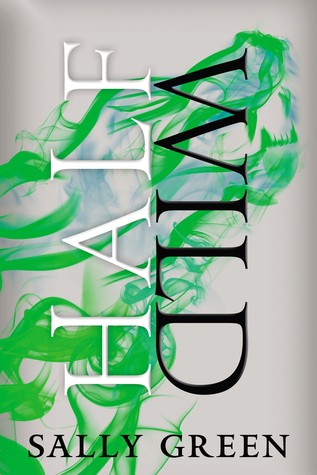 We pick up not long after
Half Bad
ends, with Nathan pretty much alone in the woods of Switzerland and running from Hunters. It doesn't take long for him to fall back in with familiar friends and make some uneasy alliances to help find where Mercury has taken Annalise. What he comes to realize is that his previous actions have led to near war-like feelings between the White Witches who are currently in control of the Council, and the Black Witches (who also have some rebel White Witches on their side). Everything is about to hit the fan.
OK, I've had a little time to think about this one and I've come to the conclusion that I'm still on board with this series even though I didn't like this book as much as
Half Bad
. It just seems to fall into that "second book of a series" conundrum where the story needs to move along, but can't blow the coming final book out of the water. You know what I'm talking about.
So much happens in this book that really, ultimately, means very little. Nathan is Nathan. He is naive and due to his upbringing, a little sheltered and very angry in general. I get that. His Gift becomes apparent, and I thought that his struggle with understanding and controlling his Gift was interesting. I really like Gabriel, and I was happy to see his perspective explored a bit more. One nit-picky gripe - how come cell phones are bothersome when the Hunters carry them, but they don't seem to be a problem when they are in cities when there are likely tons of them all around?? Sorry. That irked me and I can't remember if this was addressed previously.
The ending had a few surprises (though I probably should have seen them coming). I think the conclusion is setting up something interesting for the final book.... but kind of feel like this is something that you need to get through to be ready for that final book.
*****
Half Wild
by Sally Green
Viking, 2015
412 pages
Series: Half Bad #2
Source: Library
*****
-----