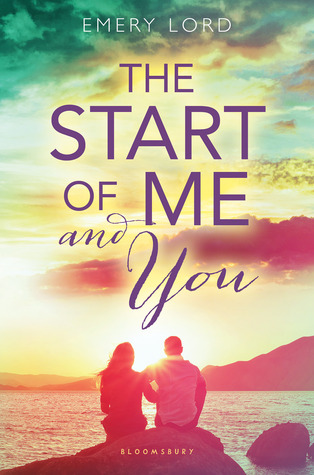 It's the start of junior year and Paige Hancock is ready to move on. Her boyfriend Aaron died unexpectedly a year ago from a drowning accident, and she needs to move on from pity looks from strangers, not to mention her constant nightmares. She decides to make a list of things she needs to do to help her with a new beginning. One item on the list is to date someone again... and she thinks that her old crush Ryan Chase would be perfect, especially as he's coming off a bad break up himself. What she didn't expect was to become such good friends with Ryan's cousin Max.
I think what I really love about Emery Lord's writing is the way she writes friendships. I mean, she nails it. Paige has been through a lot, and the support of her three best girlfriends has been everything. And its not one-sided.... Paige is there for her girls too. It really is fantastic. On top of that, Paige has some interesting dynamics going on in her family, between her divorced parents and her aging grandmother which added a level of seriousness that I didn't expect. These situations also helped highlight the wonderful friends Paige has.
And then, the boys. Ryan and Max are great characters and I liked the relationship Paige has with each of them.... and while it is pretty clear how this story is going to end up, I'm going to quote the book here because "knowing what happens isn't the same as knowing how it happens. Getting there is the best part." (p124) This sentiment is always true... and the getting there in this book really is the best. I really loved everything about this book! And there is even a little bonus Easter egg for those who also enjoyed Lord's debut novel,
Open Road Summer
.
*****
The Start of Me and You
by Emery Lord
Bloomsbury, 2015
373 pages
Source: Library
*****
-----