I had gotten a little over-zealous and signed up for FOUR different reading events for the month of October. I thought I'd take a minute now to reflect on each event and how I fared.
RIP X was actually two months - September and October. I had signed up for "Peril the Second" in which I said I would read 2 books of any length that fits the mood of the event. I actually ended up reading four:
Locke & Key Volume 1: Welcome to Lovecraft by Joe Hill (review not posted yet)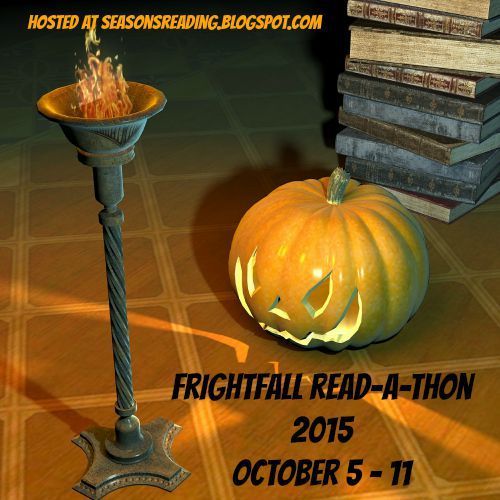 The first full week of October was the #Frightfall Readathon.
Dewey's 24 Hour Readathon took place on Saturday, October 17th. I didn't track exactly how many hours I ended up reading (I can never last the full 24 hours no matter how hard I try) but I do believe that I read the most of any 24 hour readathon to date.
Finally, there was also the #15in31 event as well in which I attempted to read 15 books within the 31 days of October. AND I DID IT!! I really didn't expect to at all... especially when I essentially lost a full week of reading due to some things that were going on in my life that needed my attention. But yesterday I realized that I was one book short - so I picked up that Locke & Key volume that also counted toward RIP X!
I don't expect to go that reading-event crazy again - at least not this year. I still have a couple of year long challenges I need to think about. I'm also gearing up for next year's
Women's Classic Literature Event
with The Classics Club.