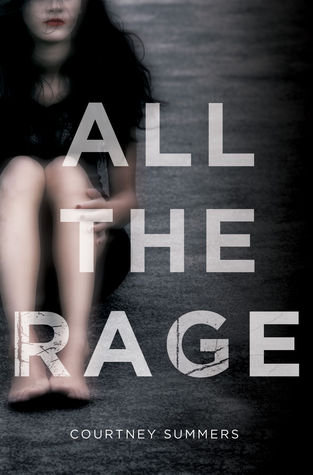 Romy Grey knows what happened. She know that she told him to stop. But when she told people, they thought she was lying. And now they are making her life hell (as if it wasn't already). Why? Because he is Kellan Turner - son of the Sheriff & the leading business woman in their small town. So, basically, as far as anyone else is concerned - he can do no wrong. Romy, on the other hand, is the daughter of an alcoholic who had publicly disrespected Mrs. Turner. But now the one person that connects Romy and Kellan has disappeared, and Romy is being blamed for that as well. And this is after Romy is told about another girl that Kellan may have assaulted and has asked for help coming forward. Is Romy strong enough? Would anyone believe her if she did come forward?
This title is so appropriate. I was definitely feeling all the rage on Romy's behalf. The bullying and humiliation she endures at the hands of her classmates and the adults in town is ridiculous. Romy wasn't my favorite person all the time... she makes some pretty poor decisions throughout the story... but I would never wish all that to happen to anyone. Yes, I recognize that she is fictional. But you know what I mean.
This is very difficult to read, emotionally speaking. The author doesn't hold back at all. You are put right in Romy's mind during the rape, and you are with her as she struggles to keep herself together and moving forward. This does make the very beginning of the book a little hard to follow, and it is unsettling - which is pretty much the point. Unfortunately, the actions of the Sheriff were a little harder to accept as being authentic.
I think the biggest thing this book is missing would be a list of resources for readers to get more information or help. Or maybe even an author's note about the research done. Something along those lines. I mean, this is fictional, but it could be a trigger for victims of date rape, bullying, or other kinds of assault. And while I wouldn't expect a victim to turn to this book necessarily, I would think friends and family might as part of the general public reading this book.
*****
All the Rage
by Courtney Summers
St. Martin's Griffin, 2015.
317 pages
Source: Purchased new
*****
-----