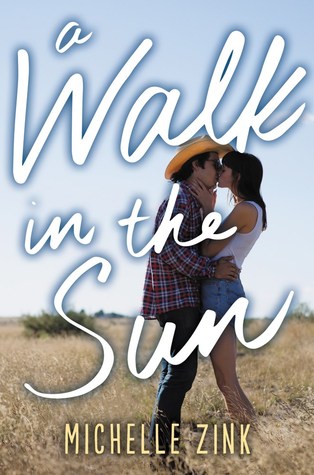 Rose Darrow has no idea what the future holds, and that scares her. It has only been a couple of months since her mother passed away, and she misses her so much. But she's keeping the farm going while her father sinks into his own depression... it is a lot of work and means that she won't be going off to college like her best friend. She is deeply afraid of this being what her life looks like for the rest of her life. Enter Bodhi Lowell, the farm hand hired on to help for the summer. He is just about a year older than Rose, and is carrying more baggage than what's in the pack on his back. He has a plan though - and it is generally moving on at the change of season, and not getting too close to anyone. But Rose and Bodhi just cannot deny that there are sparks between them...
I was in the mood for a YA contemp romance, and I got it. I thought this might be fun... looking at the cover, it seemed like this could be set in the South or West. Actually, it is set in Upstate New York which kind of surprised me. I mean, I grew up in Upstate New York, I know there are farms there... but still. I ended up getting a kick out of it in the end.
This does end up being a cute romance, kind of exactly what you'd expect, and it was fairly enjoyable. The pace is a little slow, kind of like life on a farm I guess. There was definitely the cliche boy-next-door "problem" that was a little lacking in development, but we don't really care about him anyway. Actually, now that I think about it, all of the secondary characters were pretty flat and inconsequential. The big climactic scene was not exactly a surprise either. OK, so all of this is starting to sound pretty bad and I don't mean it to be. Or at least I didn't mind it as I was reading because I was reading for the love story... and that had its share of happy and cute moments.
OH, and I need to mention... I was initially put off by the character name "Bodhi" because, seriously? Ugh. But, the story behind how he got that name does actually make some sense. So I forgive it now.
*****
A Walk in the Sun
by Michelle Zink
HarperTeen, 2016
336 pages
Source: ALAMW
*****
-----