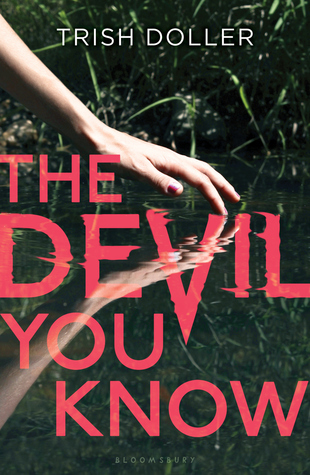 Arcadia "Cadie" Wells is desperate. She needs some fun and adventure in her life or she's going to go crazy. She's been caring for her little brother (and father) for the three years since her mother passed away. She's not headed off to college; she just works at her father's grocery store in their little Florida town. Also, she and her long term boyfriend broke up and now she has to see him with his new girlfriend. One night she decides she's going to go to one of the parties over at the campground and just see what happens.... and she meets the MacNeal cousins who are driving & camping through Florida. She notices Matt first - he is cute and friendly, and seems like a nice guy. She meets Noah later - and he is equally as cute though a little older and seems to have had a rough history. The cousins invite Cadie and her friend Lindsay to join them on their road trip, which sounds like just the adventure Cadie needs. What could go wrong?
This little story kind of surprised me. I have loved all of Doller's previous books. They were more of contemporary romances, where this one is more of a thriller with romance involved. It got pretty intense there at the end, in such a good way. You see Matt and/or Noah are not exactly what they seem. Cadie keeps getting these bad feelings and signs that she should get away from these guys, but they keep pulling her back into the adventure (and lusty romance). Cadie just never listens to her gut instinct, even when she hears about people going missing from campgrounds and that even Lindsay never makes it home when she said she would. She is pretty reckless really from the start - I don't think I could just jump in a car with two strange guys for a couple days of camping - especially without my parent's knowledge of where I was, who I was with or when I'd be home. But I think she comes to realize that recklessness, even if a little too late, and just hope it doesn't get her killed.
This is a great book for older teens who like suspense and romance.
*****
The Devil You Know
by Trish Doller
Bloomsbury, 2015
241 pages
Source: Puchased new
*****
----