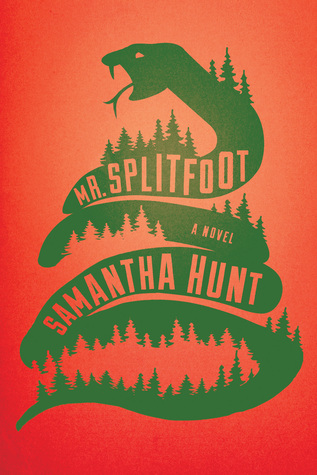 Ruth and Nat are orphans cared for by the leader of a religious sect. As they get older, they start talking with the dead... and make a lot of money doing so, especially when they take on a partner. Cora is Ruth's niece, newly pregnant by her married boyfriend (who, honestly, she doesn't even like that much). Ruth, long estranged from her sister (Cora's mother), shows up unexpectedly in Cora's room one night. Ruth wants Cora to come with her, and Cora goes - even though Ruth is now mute for some reason. Cora doesn't know where she's going or why, but she trusts Ruth. This haunting novel brings together the different stories of Ruth and Nat and Cora into a magnificent conclusion.
I put this book down as a book club option for this year, and I was truly thrilled when the members voted it onto the reading list. I thought it would be perfect to read for October, and it really is. This is wildly different than what we typically read though, and I can't wait to see what they thought!
It starts out really strangely, honestly. I read the first chapter and had to talk to my co-worker who runs the book group with me. It was almost unsettling and hard to follow - like a stream of consciousness piece, but the rest of the book isn't like that. I found that the opening chapter put me on an edge that made me grasp onto whatever came next, as it was more cohesive. It didn't matter that what came next didn't make complete sense, I wanted to believe in it because I could. And that right there, was brilliant.
This is a superb gothic tale full of mystery, scary stories, unusual people, ghosts and a couple of religious cults. I figured out some of it, but I couldn't get a handle on the why. And I certainly didn't expect that ending, not fully. I've never read anything quite like this before, and I loved it.
*****
Mr. Splitfoot
by Samantha Hunt
Houghton Mifflin Harcourt, 2016
322 pages
Source: Library
*****
-----