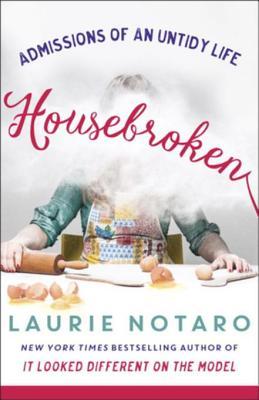 Following the election results, I found that I really needed something a little lighter than what I had been expecting to read. Laurie Notaro has never really let me down in delivering some fun, light-hearted, and humorous essays. The woman is hilarious. And while I think some of the early laughs were wasted on me at the beginning, she did cheer me up a bit.
If you don't know Laurie, you should. One of her essays was about her attempt to read the Magic of Tidying book, and I felt like she was channeling my frustrations and hesitations and presenting them an a much funnier light.
This book also talks a bit about her love of cooking, and how she learned from her Italian grandmother. She even shares some of her favorite recipes - including how to make different cheeses. They way she described making the cheese has me almost convinced that this is something I could do myself. I don't know. Maybe I'll try it.
In any event, if you are looking for a laugh - give this book a shot. And I realized that I missed one of her books - so no I have to track that one down too!
*****
Housebroken: Admissions of an Untidy Life
by Laurie Notaro
Ballantine, 2016
270 pages
Source: Library
*****
-----